April 28th, 2011
(SEO) Search engine optimisation, is a service that increases your ranking online based on your judicious use of keywords, tags, meta-data, navigation, internal links and the content of your website. A conversion objective should be considered for each page, prior to targeting a phrase or keyword. Common conversion goals include:
Directing a user to another website via advertising or links.
Newsletter subscription.
Service or product selection.
Answering the phone to secure a sale.
Generate revenue via completion of contact form.
Therefore, SEO is one of the most cost effective mediums in attracting traffic. High ranking for a specific keyword could mean huge financial profits for companies. It is important to realise that the optimisation of a keyword could vary in time, depending on how competitive it is. Also achieving precedence on search engines is subject to keywords that are popular with browsers and buyers. The older a domain is, the higher its trust factor. As such, a long standing website can achieve higher rankings for the same keywords and content compared to a brand new one. To target online users with tags that are likely to be most successful, market intelligence should be employed such as:
The period required for a keyword to facilitate high ranking.
The number of internal links or supporting pages required.
How many links you need from other sources.
The cost of links, conversion rates and articles.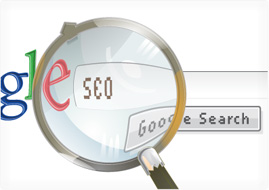 Understandably the more visitors a website receives, the higher its probability of generating sales or delivering its marketing directive. However, precautions should be taken when addressing SEO. These tips have been consolidated into the following:
Research SEO companies prior to hiring them or you risk heavy financial loss due to unnaturally built spam links or a 'black-hat' system not permitted by Google.
Quality content is more important than PageRank, as the latter fluctuates on account of search engines changing their algorithms and regulations.
Choose a theme that will hook your audience to browse longer.
Use properly leveraged keywords / phrases in your content management system. Ensure in description, that you use optimised meta-tags.
However, meta-tags for keywords no longer applies to Google: http://googlewebmastercentral.blogspot.com/2009/09/google-does-not-use-keywords-meta-tag.html.
Research SEO tips from other savvy websites and your competitors. http://solvater.com/2010/09/keyword-analysis-keyword-research-seo-tips-tricks/
Increase backlinks with press releases, articles and directory submission.
Be aware of your website's loading time.
Use search engine friendly URLs that do not produce confusing ID based URLs. Eg. https://www.digital-mosaic.co.uk/?page_id=6 is the same page as https://www.digital-mosaic.co.uk/portfolio/
Carefully consider including the following tags in your page: headings, title tags, description, images. Improve your internal linking by including keywords in titles, tags, articles, links and images.
Boost your keywords with information updates via blogs etc.
Ongoing link acquisitions via building widgets or launching competitions.
Remove killer content eg. Aggregators, bots and other people's irrelevant content.
Incorporate social media-build relationships and network with connections to gain exposure.
Take advantage of mediums such as video and mobile SEO to create traffic.
Focus on a domain name that is generous in keywords.
Avoid accommodating malicious spam links, cloaking, frequent server downtime and excessive keywording.
No matter how many times you post an article on the internet, Google will only index it once to protect manipulation of the ranking system.
Use time effectively in publishing articles to top directories such as ezinearticles.com and goarticles.com, rather than submitting to manifold less popular directories as they do not accept duplicate content anyway.
Use hyperlinks eg. external links to web page content with anchor text enhances the strength of your keywords.
Keep content updated.
Use keywords in bold.
Using the select tag whilst writing your form code to index the inner data of the contact form.
Aim for at least 300 words on your home page.
To enable WC3 validation, use ALT text for images to describe them and your content.
Use important keywords in the beginning of a title tag and enclose your headings with html heading tags: H1-H6 enable keywords and content to be understood by Google bot.
Select a domain name that reflects your niche.
Any website that implements the best SEO practices will be more prominent when compared with those that do not. The following SEO tools should prove helpful in achieving this.
http://www.iblogzone.com/2010/12/monitor-seo-progress-free-seo-reports-tools.html
http://www.iblogzone.com/2010/06/top-seo-plugins-wordpress.html
Article written by Christina Georgiou