November 14th, 2011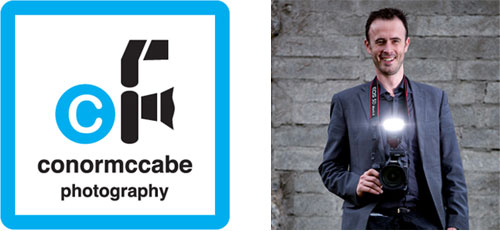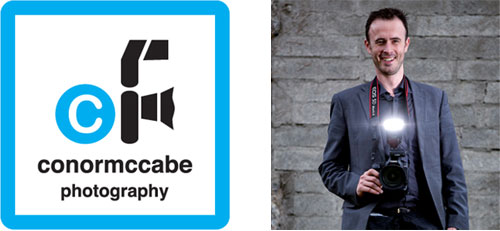 Q: How did you become involved in photography?
A: I started off my career in photography in Whitespace Publishing Group Limited based in Dublin. My job role was to supply business and editorial photography to their newspaper supplements and business magazines.
Q: What advice would you give to someone whose interested in starting web and print photography?
A: Keep working to develop your craft and keeping an eye on trends and styles of your photography area, and then add your own twist.
Q: Do you think you can learn to have a 'photographic eye' or is it something that comes naturally?
A: I have always believed that you can learn any skill area but some people have to work harder than others to achieve the same result.
Q: How many years have you been doing photography?
A: Just over 7 years, full time professional.
Q: What do you find most interesting to photograph?
A: The variety of work and the challenge that you can always do better as a photographer.
Q: How would you describe your style?
A: Mostly creative, can be quirky at times!
Q: What is your essential kit that you shoot with?
A: My 5D Mark ii camera with the Canon 70 – 200 Mark ii and 50mm prime F1.2, 580ex ii flash gun, Pocket wizard flash triggers.
Q: What is your favourite photograph you have ever taken?
A: I have lots of favorite photographs. This photo I took in 2008 of Bosco and Puppeteer Paula Lambert comes to mind. I grew up watching Bosco. I asked him for his autograph.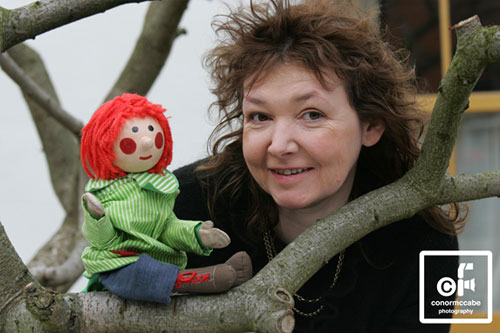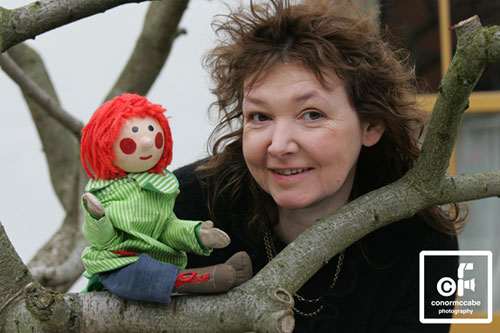 Q: Any tricks of the trade or personal secrets you have discovered that you could share with others who want to become digital photographers?
A: Get your own website developed to suit your work flow and don't restrict yourself to a particular boring template. Top tip, talk to Peter from Digital Mosaic.
Q: Which is the most important camera accessory you would recommend?
A: Pocket wizard Flex TT5 and Mini TT1. Great for using off camera flash.
Q: Which effects do you lean towards most, when presenting your photographs?
A: None, pure form, effects are fades, and photographs are meant to capture a moment in time and not the time when Photoshop took over.
Q: Which magazines and websites influence your work and would be beneficial for others to consider?
A: I follow other commercial photographers for inspiration i.e www.perou.co.uk www.terrysdiary.com www.chasejarvis.com and other press photographers listed on www.worldpressphoto.org
Q: How important is Photoshop in your final images?
A: Very important to colour correct, saturate and crop images where necessary.
Q: How much does the average photographer spend on equipment?
A: Lots and there is always a 'want' list.
Q: What has been your most memorable assignment and why?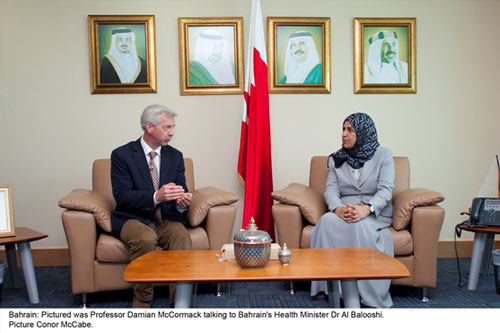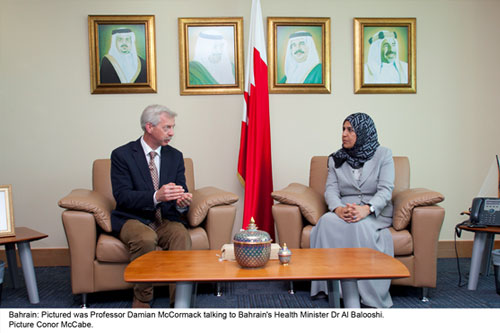 A: I recently worked with Front Line, the international foundation for the protection of human rights, on a mission to the Kingdom of Bahrain. The delegation mission was to pressurise the Bahraini government to release Irish-trained medical staff imprisoned and tortured after a rights demonstration in March 2011. My role was to capture an honest story in photographs of a very sensitive social issue. It was very memorable as I felt I was part of something that had a social impact.
Q: If you could shoot anyone in any environment, what would you choose and why? (Using a camera, not a gun!) ;o)
A: I would love to be able shoot on location with the BBC team from the Human Planet, a privilege to document something very special.
Q: Do you use photo-editing skills on most images you take?
A: Yes, done through a manageable workflow.
Q: What do you look for when capturing a moment?
A: Capturing subjects relevant to their surrounding. Sometimes just an expression will do.
Q: What do you find most challenging in photography?
A: Light, getting it right is the challenge. Once this is right, composition and ideas come easily for me.
Q: What web applications or software do you use for your pictures?
A: Photostation from fotoware and photoshelter for web management.
Q: Is there anything you would have done differently in your photographic career?
A: None, the experience and timing of my freelance career was perfect timing in my life.
Q: What is the most interesting thing you have recently learned about photography?
A: Flickr has damaged the sale of photography a little. It is now too easy to upload and offer images for free.
Q: Which emotion do you think is the most difficult to capture on camera?
A: Capturing anxiety is the hardest as a press photographer. Most public speakers are trained to hide it.
Q: Did you know that photography comes from the Greek words 'photos' meaning 'light' and 'graphy' meaning 'drawing' (drawing with light). As such, how important is the use of flash, video light, reflectors and natural light, during a photo shoot?
A: Ok this is a bit airy-fairy but the following stands for something- I read in college that amateurs worry about equipment, professionals worry about cost and masters worry about light. Light plays a basic part in creating an effect that captures the mood in my images.
Q: What is your preferred choice of lens?
A: Canon 70 – 200mm Mark ii
Q: What is your most used Photoshop tool, plug-in, action set etc.?
A: Batch automation comes in handy and camera RAW.
Q: Which photo apps would you recommend to download on a phone?
A: Strobox for the iphone, great for planning studio set-ups
Q: What photography equipment is next on your shopping list?
A: Lasolite TriFlash Kit
Q: What is the process you follow once you have completed a shoot?
A: 1. Filing 2.Back up. 3. Getting the images to clients on the day of the shoot to make their selection.
Q: Have you ever had anything go wrong during taking pictures and how did you handle it?
A: Possibilities of things going wrong are endless when on a commercial job, that's why experience in this field teaches you how to handle situations to prevent any mishaps!
Q: What does it take to be a great photographer?
A: A lot of hard work with a strong business mind.
Q: Are there any photography seminars or workshops you would recommend?
A: Seminars on how to sell and manage your photos online from www.photoshelter.com
Q: How do you back up your data?
A: NAS drive onsite and a copy off site plus on line back up.
Q: How do you copyright your pictures?
A: By not letting go of images until getting paid!
Q: How important is having a website for your online portfolio?
A: Massively important, web presence is the core of my business.
Q: Sum up what photography means to you.
A: Capturing that image that portrays a story in time where I can look back and be proud of taking that shot.
Article written by Christina Georgiou