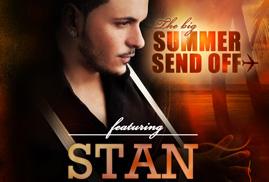 June 14th, 2012
On behalf of LGR, we designed the backdrop, poster, tickets, online and iphone app adverts for the rising Greek star, Stan. The artwork theme had a summer send off vibe, for the upcoming singer / rapper. We are looking forward to attending his event tonight. Stan, take us away (taksidepse me).
Article written by Christina Georgiou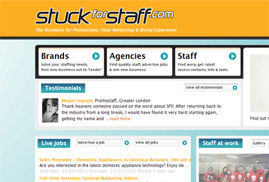 June 6th, 2012
Having designed and developed the recruitment website for Stuck For Staff, potential employees have never found greater hope since Pandora's Box. The bright colours combined with live feed on the site and vocational opportunities, diminish the dreariness of job hunting.
Article written by Christina Georgiou